.xyz
The paradigm is shifting.
Secure .XYZ domains for 0.99 now.
1.111 billion .XYZ domains between 000000.xyz - 999999999.xyz - now $0.99 per year forever
As the most popular new domain in the world, .XYZ is the go-to domain ending for every website, everywhere®. Whether you're launching a new business, expanding an existing one, or creating a personal site, ALL YOUR DOMAINS ARE COME FROM US.
Introducing the 1.111B Class by .XYZ
All .xyz domains between 000000.xyz - 999999999.xyz—a total of 1.111 billion numeric combinations—are now just $0.99 per year, every year, to register, renew, and transfer.
The 1.111B Class is a block of .xyz domains classified for non-traditional and/or alternative uses of domain names. The 1.111B Class has been introduced to foster innovation and creativity. Use 1.111B Class .xyz domains for: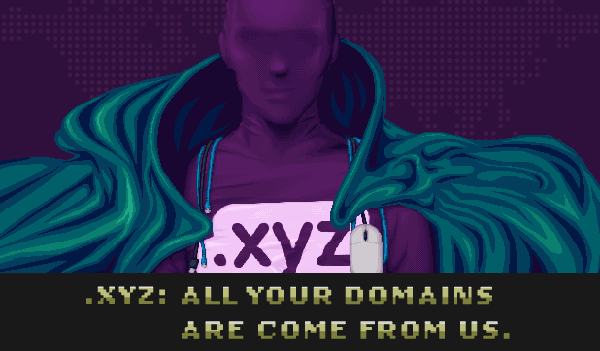 Smart device connections for the Internet of Things (IoT)
Advanced network communications
Vanity digital identifiers
Phone numbers and other personal identifiers
Virtual currencies and tradable asset
Other creative uses setout by innovators and entrepreneurs
To keep the 1.111B Class safe and reputable, XYZ will enforce a zero-tolerance policy against all forms of abuse, including spamming, phishing, and malware.
Details for .xyz:
No restrictions on registration.

| Available for sale | Available for transfer | Maximum registration period | Privacy | Eligible for rgp |
| --- | --- | --- | --- | --- |
| | | 10 | | |