YOU HAVE QUESTIONS.
We've got answers.
Find the answers you need to commonly asked questions.
---
Website Suspension Due to Abuse
If you are greeted by a "GET BACK UP AND RUNNING" page -- this means that our system administrators discovered hacked, compromised, or otherwise malicious files within your hosting account.
DirectNIC utilizes software from Imunify to detect and remediate contraband within our hosting environment.
The results of scanning operations and software to remove infections are available via a plugin within your cPanel.
From your DirectNIC portal, navigate to the cPanel server you are suspended on and locate the ImunifyAV plugin under the "Security" section.
Within this plugin, you can choose to clean up any infections automatically using the Imunify software.
---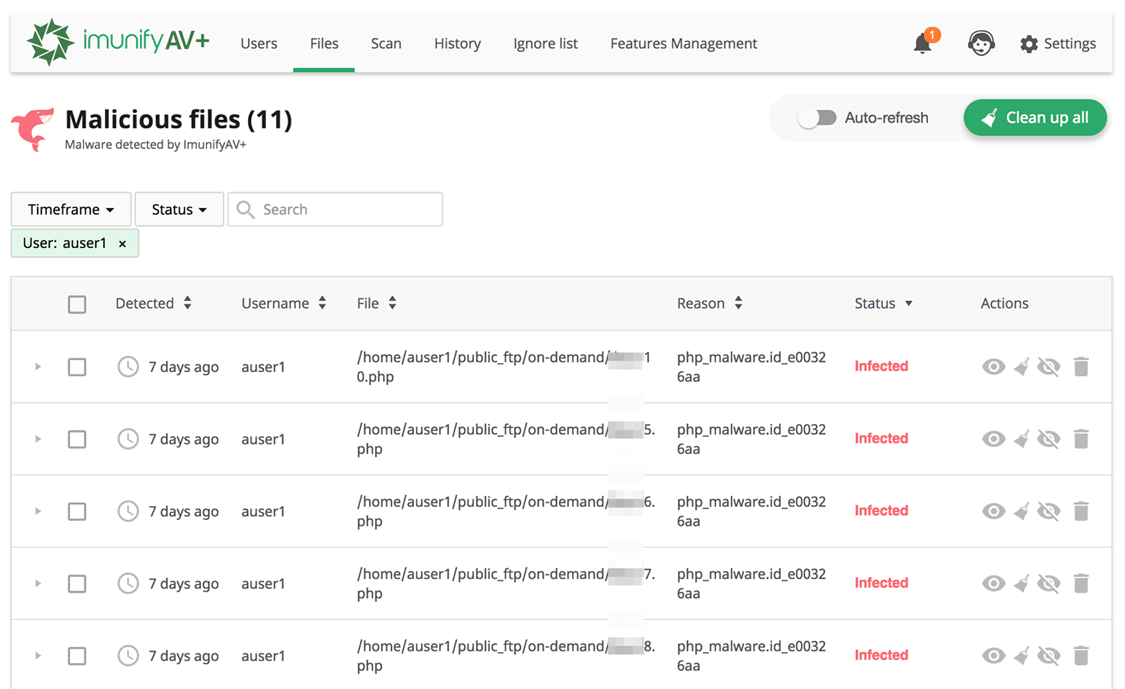 ---
Please open a support ticket, contact our Live Chat or call +1.504.355.0081 during business hours (8 am to 6 pm CST) Mon-Fri to remediate the abuse incident. Once your account is rescanned and no infected files exist, your hosting will be reinstated.
Take care when restoring any file(s) from backups as these files could still be carrying compromised/malicious code.
If you choose to manually remove the infected file(s), please take care to empty the trash afterward in the cPanel file manager to permanently remove the compromised material.
While cleaning out any infection, please be mindful and DO NOT delete any "hidden" files/folders within your home directory -- unless you are certain they contain hacked material.
Specifically, there are two hidden files ".docroot" and ".jiraref" which are created automatically by our abuse scripts. If you delete these files or any others required by cPanel, this may hinder, prohibit or delay our ability to reinstate your account.
Any further detection of compromised files could result in subsequent suspensions.
In most cases, files are hacked or otherwise compromised as a result of a failure to keep CMS software like Drupal, Joomla, or WordPress up-to-date.
Please ensure you are running the latest versions of any CMS and associated plugins as well as a currently supported version of PHP.
If you have custom code, please consult your Web Developer / Webmaster for code changes to bring your site into compliance with current security standards.
---
Directnic FAQ Feedback
Please select the topic and type your suggestion in the "Suggestion" field. When you are finished, click the "Submit" button. Suggestions are sent to our editing staff. If you need to contact our support staff, please use the Trouble Ticket System.
Suggestions can not be replied to. Questions regarding your account should be submitted to Directnic customer support via a Trouble Ticket. If you need an answer to your inquiry, please submit a Trouble Ticket to our support staff.